Laura Miller, RN
nurse for RHS feeder schools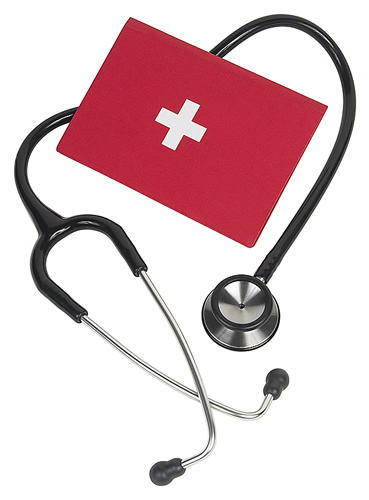 News:
Parents must pick up all student medication in the office on or before the last day of school (June 2nd). Medication
cannot
be sent home with students! Any medication that is not picked up will be destroyed after students are dismissed on the last day of school.
General Guidelines:
Students frequently need to take medications to combat episodic/short-term or chronic illnesses/diseases. In such instances, Washington strongly recommends that students requiring medication therapy have their medication applications scheduled before and after school. Such a schedule keeps the medications at home and in full control of the student's parents/guardians.
In recognition of the fact that some students will be nevertheless required to take medications during school hours, Washington has established the following policies governing the distribution of medications at school.
All medications must be stored in the office.
Prescription medications must be in a container appropriately labeled by the pharmacy or physician and accompanied with the School Medication Authorization Form that was completed by the parent and physician. It is the student's responsibility to come to the office at the appropriate times for medication.
A new supply of medicine and a new authorization form (prescription and/or over-the-counter) will be required each school year.
Students may bring over-the-counter medication(ex. Tylenol, Ibuprofen, Midol, etc.) in the original container with a completed and signed parental authorization form.
*** The parent(s)/guardian(s) will be responsible at the end of the treatment regime/school year for removing from the school any unused medication which was prescribed for their child. If the parent(s)/guardian(s) do not pick up the medication by the end of the school year,
the school will discard the medication.
Injured Students: Parent(s)/Guardian(s) of students who have physical limitations resulting from injuries should contact the nurse's office. Students are required to submit a physician's note regarding any accommodations that may be necessary.
OTC Medication
In order for staff to give a student
over-the-counter medication
, such as ibuprofen, cough drops or eye drops, the
OTC medication authorization
form must be filled out and turned in to the office with the medication. Click on OTC to open the document. These forms are also available in the office.
A separate form is used for
prescription medication.
You may
click here
or it can be found on the district website.
For inhalers ONLY, a copy of the Rx label substitutes for the health care provider signature. Students may carry inhalers with parent and school nurse approval; we do request that an extra inhaler be kept in the school office.
EpiPens may only be carried upon written health care provider approval on the Illinois Food Allergy Emergency Action Plan and Treatment Authorization form.
A new Diabetes Medical Management Plan is required each school year.
Vaccine Requirement Change for 2014-2015 School Year
Beginning Fall of 2013, all students entering, transferring, or advancing into
6th
,
7th
,
8th
,
9th
, 10th, 11th or 12th grades will be required to show proof of receipt of one dose of
Tdap
vaccine (containing tetanus, diphtheria, acellular pertussis) given at age 7 years or older. Most students may have already received the vaccine and simply need to provide the school with verifying documentation from the health care provider.
Students entering 6th grade or 9th grade for the first time shall show proof of having received two doses of varicella vaccine, or proof of prior varicella disease. Many students have already received their second dose, and will need to supply proof to the school office along with the school physical required for these grade levels.
Students entering school at any grade level (kindergarten through 12) shall show proof of having received two doses of live mumps and rubella virus vaccines. Most students are already in compliance for this requirement, having received MMR (measles, mumps, and rubella) doses at age 1 and age 5 years.
Students entering the 6th grade shall show proof of having received three doses of hepatitis B vaccine (previously was required for 5th grade; most students are already in compliance for this requirement, having received the vaccine series in infancy).
Physical exams and up-to-date immunizations (including Tdap) are required for students
entering
6th
and
9th
grade. The exam must be dated within the prior year - 8/19/2013 or later. The health history and parent signature are required portions of the physical exam paper. These are required by October 15th, 2014 or your child will be excluded from school until the requirement is met. Exams can be scheduled with the student's health care provider. Immunizations are available at the Peoria Health Department. Click
HERE
for a copy of the School Exam form.
**Please note** that the IESA/IHSA sport physical exam form DOES NOT meet the requirement for the school exam.
5th
graders are required to present proof of 3 Hepatitis B vaccine doses by October 15, 2014, or they will be excluded from school until the requirement is met. This vaccine is usually given in infancy and may already be on file from their Kindergarten immunization record.
Eye Examination:
All transfer students enrolling in an Illinois school for the first time from home school, out-of-state, or out-of-country are required to submit proof of eye exam. The eye exam must be performed by an optometrist or ophthalmologist, and must be completed within the past school year (dated 8/18/2013 or later).
The link to the ISBE school health webpage that lists new immunization requirements: http://www.isbe.net/ school_health.htm
Dental Requirements
All students in
6th
grade must present proof of having been examined by a licensed dentist before May 15th of the current school year. Exams may be dated within the 18 months prior to the due date (11/15/2013 or later) and is due by May 15, 2015.
If a child in the second or sixth grade fails to present proof by May 15, the school may hold the child's report card until the parent presents proof: (1) of completed dental examination, or (2) that a dental examination will take place within 60 days after May 15. A parent may apply for a waiver from this requirement for their child, if they demonstrate an undue burden or a lack of access to a dentist.
Exams are also available at the Peoria City/County Health Department Dental Clinic for those students covered by a Medicaid / All Kids card, or for $30 cash (income guidelines apply). Parents should call 679-6141 for an appointment
Sports Physicals
Sport physicals are required
every 12 months
for students who practice, try out and participate in sports. Completion of contact information and health history with student/parent signature is required. Parents are to complete all contact information and health history with athlete and parent signatures prior to submission to the school office.
The health care provider may indicate approval for sports on the "School Exam" form.
The IESA / IHSA form is NOT accepted as "school" exam.

Please contact me via the school office regarding your child's health concerns, or any questions regarding health record requirements or school health services.